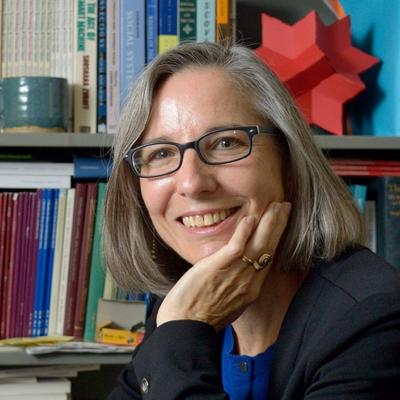 23 Jun

Carole Palmer

University of Washington Information School

Carole Palmer is a Professor and the Associate Dean for Research at the Information School at the University of Washington. She holds a Ph.D. in Library and Information Science from the University of Illinois at Urbana-Champaign. Her research investigates information work in the digital age, with a focus on data curation and digital research collections for interdisciplinary inquiry. Her current work examines the reuse value of data, access and use of data and information across disciplines, and emerging best practices in data services. Currently, Palmer leads the IMLS funded Open Data Literacy project, aimed at preparing information professionals to curate collections of open data of value to local communities and to build the infrastructure and preservation environments needed to sustain open data collections. She is also co-PI on the NSF-funded Qualitative Data Repository project.

As an educator, Palmer has been a leader in data curation workforce development for more than a decade, recognized in 2013 with the Information Science Teacher of the Year Award from the Association for Information Science & Technology.

She has served on two National Academy of Sciences study committees —Preparing the Workforce for Digital Curation and Building Cyberinfrastructure for Combustion Research. She is currently an elected member of the technical advisory board for the Research Data Alliance, she sits on the steering committee for the National Data Service, and she serves on the external advisory board for the National Socio-Environmental Synthesis Center (SESYNC). From 2007-2014, before joining the Information School at the University of Washington, she was Director of the Center for Informatics Research in Science & Scholarship at the School of Information Sciences at the University of Illinois.