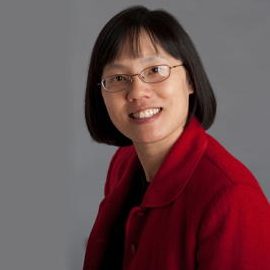 11 Jul

Michelle M. Wu

Georgetown University Law Center

Michelle M. Wu is the associate dean for library services and professor of law at Georgetown University Law Center. She has served in this role since 2010, mapping a strategic course for the management and use of legal information, as well as teaching in the areas of copyright and copyright licensing. She has also served as acting associate dean for administration and finance and acting head of human resources.

Prior to joining Georgetown, Wu worked for Hofstra University as associate dean for information services, professor of law, and interim senior vice dean for academic affairs. As part of the law school's leadership team, she served as a key player in strategic planning and helped to build the infrastructure necessary for a law school in a period of transition. Wu also served as the associate director and then acting law library director for the University of Houston Law Center.

Wu is a frequent speaker on library and information management and has written widely on these topics as well as copyright. Her publications include Technology and Future Directions for Law Libraries; Building a Collaborative Digital Collection: A Necessary Evolution in Libraries; Collaborative Academic Library Digital Collections Post-Cambridge University Press, HathiTrust and Google Decisions on Fair Use; and Food for Thought: Should Libraries Partner with Nonlibrary Search Engine Providers for Their OPACs and Discovery Layers?

Wu received her Bachelor of Arts degree in Psychology from the University of California, San Diego, her JD from California Western School of Law, and her MLibr. from the University of Washington.