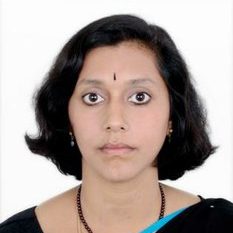 11 Jul

Nirmita Narasimhan

Centre for Internet and Society

Nirmita Narasimhan is a policy director with the Centre for Internet and Society, working in the areas of policy research and advocacy related to technology access for persons with disabilities. She was involved in drafting the Indian National Universal Electronic Accessibility Policy and also worked closely with different departments of the government of India to bring accessibility into their policies and programmes.

Narasimhan has authored several reports on accessibility that are being used by policymakers worldwide. She has also presented papers on Information and Communication Technologies and Accessibility at conferences such as the Internet Governance Forum (IGF) and is the director, global reports, for G3ict. She has also participated in the World Blind Union Treaty negotiations at the World Intellectual Property Organization.

Narasimhan has won several awards for her work, including the National Award for Empowerment of Persons with Disabilities, which she received from the president of India in December 2010. Her educational background includes degrees in Law, German and Music.