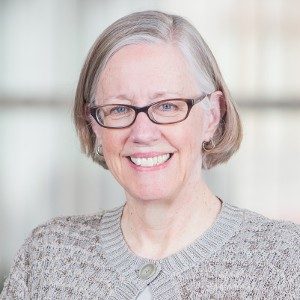 11 Jul

Susan Hildreth

University of Washington Information School

Susan Hildreth is the inaugural, Gates-funded distinguished practitioner in residence (professor of practice) at the University of Washington Information School in Seattle. She recently stepped down as the executive director, Peninsula Library System, Pacific Library Partnership and the Califa Group. She also serves as an Aspen fellow in the Communications and Society Program at the Aspen Institute, advancing the work of the Dialogue on the Future of Public Libraries. In June 2016, she began a three-year term as the treasurer of the American Library Association.

She served as the director of the Institute of Museum and Library Services, a presidentially appointed, Senate confirmed position, from January 2011 through January 2015. Hildreth is the former city librarian of Seattle, where she managed the Seattle Public Library. Hildreth has also served as the state librarian of California, appointed by California Gov. Arnold Schwarzenegger. She also served as the city librarian of the San Francisco Public Library and in other leadership positions in California public libraries. She began her career as a branch librarian in the Edison Township, NJ, public library system.

Hildreth graduated cum laude from Syracuse University and holds a master's degree in Library Science from the State University of New York at Albany and a master's degree in business from Rutgers University.