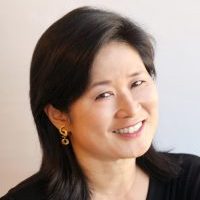 11 Jan

Wendy Hanamura

Director of Partnerships

Wendy Hanamura is the Director of Partnerships at the Internet Archive, one of the world's largest digital libraries. Passionate about using stories to accelerate social change, Hanamura uses her communication skills to share the remarkable mission of the Internet Archive—providing people everywhere with equal, unfettered access to knowledge. After decades working as a journalist and a leader at a nonprofit national television network, Hanamura has helped guide the strategic direction of the Internet Archive since 2014.

Hanamura manages the Internet Archive's Open Libraries project, which seeks to bring millions of digital books to billions of people around the world. As the project lead, Hanamura helps shape both the project's design and the team who is building this new digital infrastructure for US libraries. A master juggler, she is equally at home writing copy, managing teams of hundreds, balancing budgets, and communicating a compelling vision for transformational change to everyone from presidents to public television audiences.

At the Internet Archive, Hanamura helped stage the world's first Decentralized Web Summit in 2016. She built a partnership with the Japanese American historical organization, Densho, to preserve thousands of first-person oral history videos about the WWII incarceration of Japanese Americans within archive.org. Nothing is more important to her than preserving the stories of the past for future generations, so they might avoid our mistakes and learn from our triumphs.

Previously, Hanamura served as Chief Digital Officer of KCETLink and Vice President and General Manager of Link TV, a national nonprofit television network dedicated to connecting Americans to the world. There she launched an international film contest highlighting solutions to some of the world's toughest global development problems. She led a campaign sharing the diverse stories of Muslims in America. She helped build a global news video app that provided readers with facts, context, and possible actions related to the issues.

Hanamura began her career in journalism as a researcher and photo editor for Time magazine. She's reported and produced television content around the world for CBS, World Monitor Television, NHK (Japanese Broadcasting Corporation), and PBS. Her favorite project remains Honor Bound: A Personal Journey, the national documentary she produced about her father and his storied WWII unit, the Japanese American 442nd Regimental Combat Team.

Hanamura serves on the boards of the Ruddie Memorial Youth Foundation, supporting innovative programs for at-risk youth, and Whose Knowledge?, a global campaign to make the information on the internet more diverse. She volunteers her time as a moderator at the Clinton Global Initiative University, an interviewer for Harvard College, and a fundraiser for the Topaz Museum. Hanamura graduated summa cum laude and Phi Beta Kappa from Harvard University, and she was a Rotary International Fellow at the University of Tokyo, studying architecture with Fumihiko Maki.