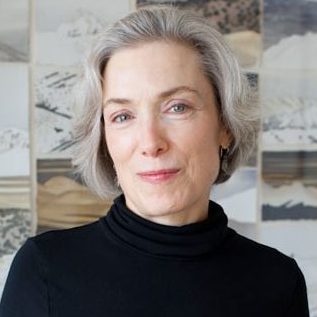 10 Jul

Abby Smith Rumsey

Writer and Historian

Abby Smith Rumsey is a writer and historian focusing on the creation, preservation, and use of the cultural record in all media. She has written and lectured widely on digital preservation, online scholarship, the nature of evidence, the changing roles of libraries and archives, intellectual property policies in the digital age, and the impact of new information technologies on perceptions of history and time.

Rumsey served as director of the Scholarly Communication Institute at the University of Virginia, and has advised universities and their research libraries on strategies to integrate digital information resources into existing collections and services.

For over a decade, Rumsey worked with the Library of Congress's National Digital Information Infrastructure and Preservation Program (NDIIPP) to develop of a national strategy to identify, collect, and preserve digital content of long-term value.

Rumsey served as director of programs at the Council on Library and Information Resources and was responsible for projects that addressed the use and preservation of historical and cultural materials in all genres, formats, and media. She wrote, edited, and commissioned numerous reports on the challenges of migrating our shared intellectual and cultural heritage from paper, film, and audio formats to digital media. Her work also examines the consequences of organizational disruptions, threats of information loss, and changing conceptions about intellectual property and the value inherent in information.

Abby Smith Rumsey holds a BA from Radcliffe College and MA and PhD degrees in history from Harvard University, where she specialized in Early Modern Russia and intellectual history. She has been a Fulbright Fellow and taught at Harvard and Johns Hopkins Universities.