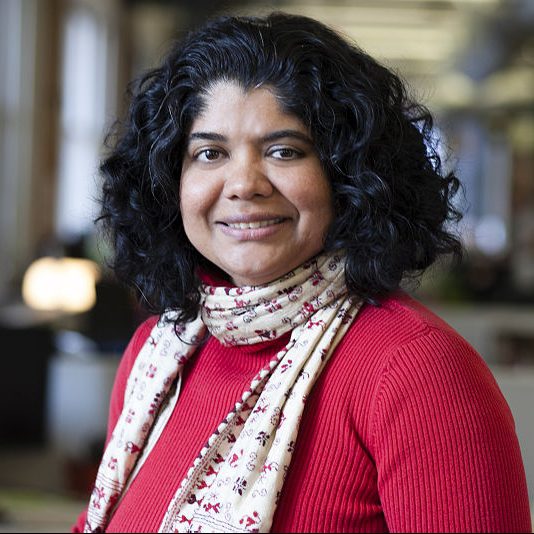 10 Jul

Anasuya Sengupta

Whose Knowledge?

Anasuya Sengupta is co-founder and coordinator of the global campaign Whose Knowledge?, work supported by a 2017 Shuttleworth Fellowship. She has worked in India, across the Global South, and internationally for more than 20 years, leading initiatives to amplify voices from the margins in virtual and real worlds.

Her work has supported free knowledge, feminist and social justice movements, and communities of practice. Most recently, as chief grantmaking officer of the Wikimedia Foundation, she created and headed the grantmaking department (now community engagement), supporting Wikimedia communities worldwide in their efforts to create and enable free and open knowledge.

Before that, Sengupta was the regional program director for Asia and the Pacific Islands at the Global Fund for Women, one of the world's largest grant-making organizations focused exclusively on women's human rights. She has led initiatives challenging violence against women and children, combating religious and cultural fundamentalism, and supporting sexual and reproductive rights and women's health.

Sengupta is the author of Defending Our Dreams: global feminist voices for a new generation (Association of Women's Rights in Development and Zed Books, 2006), arguably the first international anthology of young feminist analyses and experience. She is currently on the board of the Nonprofit Quarterly and /The Rules.

Sengupta holds an M.Phil. in Development Studies from the University of Oxford, where she studied as a Rhodes Scholar. She also has an undergraduate degree in Economics (Honours) from Lady Shri Ram College, Delhi University.