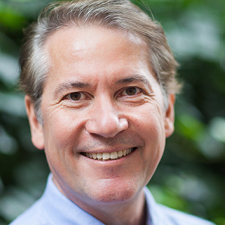 22 Jun

John Fraser

New Knowledge Organization Ltd.

John Fraser is President & CEO of New Knowledge Organization Ltd., interdisciplinary social science think tank collaborating with change-makers to build a strong, healthy democracy and thriving biosphere. He is a conservation psychologist, architect, and educator whose research focuses on how our experience with cultural institutions influences learning, attitudes, and motivations for engagement with solving the problems that face society.

Over the past 15 years, he has worked with libraries on public programming impacts, co-edited of The Language of Conservation, a book summarizing research on the role of libraries, museums, and poetry as cultural change agents. He has studied and published on the convergence of library and museum practice. Fraser was a key partner in the development of the National Impact of Library Public Programs Assessment strategy, which is implemented by the American Library Association's Public Programs office and was an advisor to the Public Library Association as they developed their Measuring Impact program.

He is Adjunct Professor at the Center for Public Health at Indiana University Purdue University Indianapolis (IUPUI) and a Media Impact Fellow at the USC Annenberg School for Communication and Journalism. He is the Editor-in-Chief of Curator: The Museum Journal and President-Elect of the American Psychological Association's Division 34, Society for Environment, Population and Conservation Psychology.