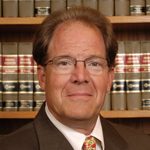 11 Jul

Peter Jaszi

American University, Washington College of Law

Peter Jaszi is an emeritus professor at American University Washington College of Law who writes and lectures about copyright law in historical and cultural contexts. At American, he was a founder of the Glushko-Samuelson Intellectual Property Law Clinic and the Program on Intellectual Property and Information Justice. Having served as a trustee of the Copyright Society of the U.S.A., Professor Jaszi remains a member of its journal editorial board.

With Craig Joyce, Marshall Leaffer and Tyler Ochoa, he co-authors a standard copyright textbook, Copyright Law (Lexis, 7th ed., 2006). Alone and with Martha Woodmansee, he has written several articles on copyright history and theory; together they edited The Construction of Authorship, published by Duke University Press.

In 1994, Professor Jaszi was a member of the Librarian of Congress' Advisory Commission on Copyright Registration and Deposit, and in 1995 he was an organizer of the Digital Future Coalition. In 2007, he received the American Library Association's L. Ray Patterson Copyright Award, and in 2009 the Intellectual Property Section of the District of Columbia Bar honored him as the year's Champion of Intellectual Property.

Since 2005, Professor Jaszi has been working with Professor Patricia Aufderheide of the American University's Center for Social Media on projects designed to promote the understanding of fair use by documentary filmmakers and other creators. In 2006-07, he led an interdisciplinary research team, funded by the Ford Foundation, which investigated the connections between intellectual law and the traditional arts in Indonesia. Professor Jaszi also serves as the Intellectual Property Scholar of the Center for Intellectual Property at the University of Maryland University College.